Web Design the Right Way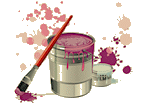 Expert layout and professional development! That is what you expect when you choose a website design company. And why not, you work hard and deserve the very best. The strategy employed by PPP Design builds on your success by integrating your brand with rich Internet applications, bold effective web design, and customer service beyond your expectations. High-quality web development is the hallmark of what we do every day, and we would love to build a site for you. Your website is built to your specifications; we work with you to assure that your website design creates a strong Internet presence. We can help you position your business online with design solutions that enhance your Internet marketing. Your business can come to life on the internet, opening new markets, and attracting new customers. A free consultation is available to help you determine the best style for your business. Request a free quote. More about website design...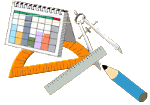 Although it takes some pretty talented people to make a nice looking website design there is more going on behind the scenes than most people realize. Website development is a process and when it is done correctly your site will load quickly, navigate easily, and function just as your visitors expect. When web development is done right it is hardly noticed. We want your site visitors to enjoy your content, products, and services not how the menu functions or the contact form works. More about website development...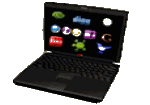 A custom content management system developed specifically for you and your business allows you to have complete control over your website content with the ability to change or update at a moment's notice. Solutions that fit your needs and promote your brand are what we build every day. Launching a website with integrated applications is the first step in making your site a destination visitors will return to again and again. More about internet applications...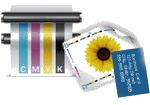 Need a new brand logo or brochure? Print services are a logical extension of quality website design. Merging a new logo into an existing website, transitioning letterhead from an old design, developing new business cards, or creating new brochures to work with an updated brand identity are a just few ways that we can help you expand revenue and enhance your brand. More about print services...
PPP Design can walk you through the process to help you determine if online sales are right for you and your business. A multitude of online options can make it difficult to decide which technologies are best. We can help you develop strategies for successful online marketing. More about eCommerce...
There is no greater value that we provide than top quality customer service on a daily basis.