PPP Design


Professional, Affordable Website Design
| | | |
| --- | --- | --- |
| Design | Custom Solutions | Print Services |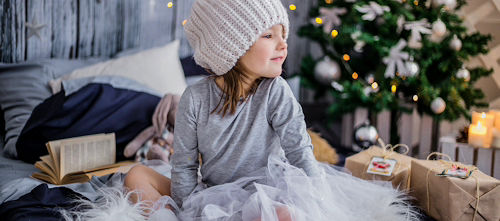 Websites are Ubiquitous
Ubiquitous is a word that sounds like it should be the word of the day for a high-brow magazine. It simply means that whatever it is describing is found or encountered everywhere. There are approximately 1.15 billion websites in the world. Only 17% of websites are active; the other 83% are inactive. Almost 70% of all websites are mobile, and the number is increasing quickly. It seems like websites are prolific because they are.

There are roughly 8 billion people on the planet and around 50 billion web pages. That is over six web pages for every man, woman, and child on earth. Of the 8 billion people on the planet, 4.66 billion access the internet. That means that almost 60% of the population is active online.

Even though there are hundreds of languages worldwide, over 60% of all websites are in English. English is the most common primary or secondary language in the world. With Mandarin Chinese a close second. Our websites are accessible to over 1.5 billion people without being translated.

It is easy to forget how entwined our lives are with the internet. The average time spent on social media is 144 minutes a day. In the U.S., it is higher. Over 90% of people access social media on a mobile device. A recent study showed that an average person initiates over 150 mobile sessions per day. Websites, internet-connected apps, and social media top the access list.

Websites are so commonplace that we immediately turn to the internet to find information. Physical encyclopedias are becoming obsolete. Our websites are the go-to destination for relevant information about our products and services. As internet popularity grows, it only makes sense that our websites will become more significant.


Just For Grins

I don't understand why people say hurtful things like "Want to go for a run?" or "Try this kale."
I need to go on a diet, If I were murdered right now my chalk outline would be a circle.
While I don't understand your specific kind of crazy, I do admire your total commitment to it.
If I make you breakfast in bed, a simple "thank you" is all I need. Not all this "how did you get in my house?" business.
If showing up in a robe and tiara with a box of wine is wrong, then maybe I don't fully comprehend how casual Friday actually works.
My stomach is FLAT. The L is silent
Day 12 without chocolate...just lost the hearing in my left eye!
I think my spirit animal may have rabies.
Do you ever wake up, kiss the person sleeping beside you, and feel glad that you are alive? I just did and apparently will never be allowed on this airline again.
Monthly Tip
Agent Ransack
Agent Ransack is a free file-searching utility. The program will help you find files or documents on your PC or network drives. There is a Lite (Free for personal or business use) or a professional mode that includes additional options.

Agent Ransack is fast, and highlights found text to save time and effort. The program offers Boolean, and regex searches to filter your results. Office 2010, OpenOffice, and FreeOffice formats are supported.

You can print reports or export them to share with others. Available in both 32-bit and 64-bit installations.

There is even a matching program named File Locator Pro, in case the name bothers you.

Visit the Agent Ransack Website to find out more.