PPP Design


Professional, Affordable Website Design
| | | |
| --- | --- | --- |
| Design | Custom Solutions | Print Services |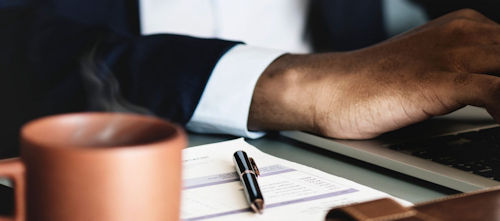 Website Content Optimization

Optimized content is critical to get the most out of your website. The question is how to focus your optimization efforts? Should it be optimized for W3C (The World Wide Web Consortium) validation, search engines, browser load times, or optimized for visitors? The simple answer is yes! All four are valid components to attract and keep visitors.

W3C develops protocols and guidelines that set a standard for the internet. Valid HTML is paramount when creating websites standardized for multiple browsers and compatible with most search engines. A website that does not validate may look fine in some browsers and not in others. Search engines may dock a website's rank if it does not contain valid HTML.

Browser load times are dependant on server code execution, image optimization, compression, and other factors. If a web page takes too long to load, visitors may abandon the page and never return.

Search engines use unique algorithms to determine search engine rankings for each website. Relevant content is information that your target audience finds applicable. For example, medical information would be out of place on an auto parts website. Your content should be appropriate for your audience.

Most importantly, content should first and foremost focus on visitors. Content optimization needs to emphasize the target audience of each website. If a website does not reach its core audience, the other optimizations won't matter.



Just For Grins

"The brain is a wonderful organ; it starts working the moment you get up in the morning and does not stop until you get into the office." - Robert Frost
"Early morning cheerfulness can be extremely obnoxious." - William Feather
"I wake up every morning at nine and grab for the morning paper. Then I look at the obituary page. If my name is not on it, I get up." - Benjamin Franklin
"The man with the best job in the country is the vice-president. All he has to do is get up every morning and say, 'How is the president?'" - Will Rogers
"I recently took up ice sculpting. Last night I made an ice cube. This morning I made 12, I was prolific." Mitch Hedberg
"My mother had morning sickness after I was born." - Rodney Dangerfield
"I feel sorry for people who don't drink. When they wake up in the morning, that's as good as they're going to feel all day." - Frank Sinatra
"If one morning I walked on top of the water across the Potomac River, the headline that afternoon would read: 'President Can't Swim.'" - Lyndon B. Johnson
"It seems to me that trying to live without friends is like milking a bear to get cream for your morning coffee. It is a whole lot of trouble, and then not worth much after you get it." - Zora Neale Hurston
"Happiness is having a large, loving, caring, close-knit family in another city." - George Burns
"I once spent a year in Philadelphia, I think it was on a Sunday." - W. C. Fields
Monthly Tip
HDDExpert
HDDExpert provides a snapshot of your SSD (Solid State Drive) or Hard Drive. The software delivers S.M.A.R.T. (Self-Monitoring, Analysis, and Reporting Technology) information indicating drive reliability and condition. This technology can help warn you of potential drive failures.

HDDExpert offers information regarding drive temperature, uptime, case temperature, error rates, and more. Your drive model number, serial number, and firmware data are displayed if available.

This free program diagnoses drive issues and interpret S.M.A.R.T. data as easily read messages. No installation is necessary.