PPP Design


Professional, Affordable Website Design
| | | |
| --- | --- | --- |
| Design | Custom Solutions | Print Services |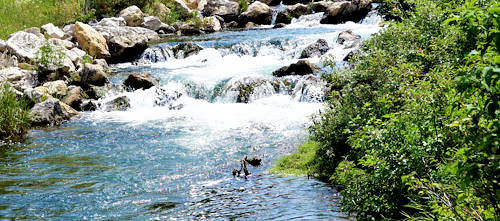 Targeted Ads

There are many effective ways to advertise. There are many places you can advertise, but there are also dozens of types of ads. Some ads promote a company, and others promote specific products or services. This article will focus on what ad type to use, not where to advertise.

Targeted ads have proven to be the most successful ads. When we target a specific market, we reduce the possibility of wasting our ad dollars on people that will not purchase our products. A sporting goods store may want to run ads that reach area youth sports programs. Although targeted, this ad is not as specific as it could be. It takes practice to decide what level of targeting is optimal.

If the sporting goods store's ad budget is limited, a generic ad targeting all youth sports may be most appropriate. However, an ad featuring baseball, softball, and swimming gear may be best during the spring and summer. Seasonal sports ads can target other sports throughout the year. The more you target your ads, the more qualified buyers will be.

We can continue to be more specific in our advertising and attract more targeted buyers. Assume our Sporting Goods Store gets a great deal on baseball bats. The store buys more than usual due to the low price. Now the store can target its ads to bat buyers to take advantage of the low purchase price. They already know the item is profitable, and the store has a large inventory.

If our ads are too targeted or specific, we can limit our market and reduce the return on our ad dollar. Practice will help you determine which type of ads work best for you. While recognition or business card ads have value, most experts believe targeted ads drive more business to a store.

Just For Grins

It only takes one slow walking person in the grocery store to destroy the illusion that I am a nice person.
The older I get, the meaner I get. I'm pretty sure it won't be long before I start biting people.
You know you are old when you enter your DOB on a smart phone and you have to spin like you're on Wheel of Fortune.
All I heard was "I swear it will be funny..." and then we were in jail.
Who left the bag of idiots open?
If you are sitting in public and a stranger sits right next to you, just stare straight ahead and say, "Did you bring the money?"
Failing eyesight as you age is natures way of protecting you when you look in the mirror.
I want someone I can share my life with who will leave me alone most of the time.
What does it mean when the holy water sizzles when it touches your skin? Asking for a friend.
Sorry boss...You can either expect me to work well with others or pass a drug test. It can't be both.
I hate it when I buy organic vegetables and once I get home I discover they're just regular donuts.
Monthly Tip
Dock Folders
A configurable toolbar for Windows. Dock folders work on Windows 7, 10, and 11 (beta). Download and use it for free.
You can build shortcuts to your favorite folders and access them from your desktop. Create shortcut folders to your favorite websites for easy access. Initiate a new folder for your current project files, making them accessible from your desktop without storing them there.
Use Dock Folders to access your file system the way you want to.
Links Of Interest
Cool Items and Articles.
This is My Website Now
A hodge-podge of the useful, the useless, and the everywhere-in-between.
Random Memes.