PPP Design


Professional, Affordable Website Design
| | | |
| --- | --- | --- |
| Design | Custom Solutions | Print Services |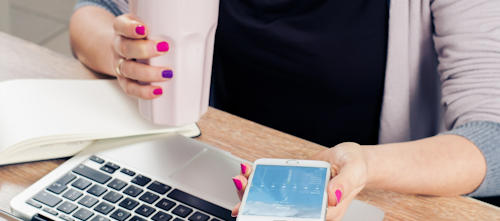 Cue the Music
A slow-paced, yet slightly upbeat piano melody floats from the speakers as background music for the latest corporate radio, or television commercial. The scripts all sound about the same, during this trying time, we are all in this together, we are here to help, we have already done so much, or a variation letting us know they support us during this pandemic. Is it just me or do they all sound the same?

Many businesses are doing a fine job of helping their customers and promoting relief efforts, while we figure out what our next step should be. How can we tell which business is trying to help, and which is trying to pull at our heartstrings? Without a lot of research, I don't think we can.

So what is the point? We have to rely on the same instinct our customers used when determining whether they should do business with us. What is the business's track record? Have they done what they said they would do in the past? Does their history reflect the sentiments in the commercial? If a business answers these questions to our satisfaction, then we can assume they are being genuine.

Isn't this true of all advertising? If we stay true to the core principles of our business, our ads are believable and more compelling. Our customers are less likely to question the veracity of our promotions if we stay true to the image created while building our business.

I lose interest and zone out when ads all sound the same. But there must be some method to their madness. If advertising gurus have determined that slow, slightly upbeat piano melodies sell more product, then cue the music.
What's New
Check out the latest blog post:

Is Telecommuting the Future of Work?
May 2020 Marketing Edge Blog Post
---
KDSN RADIO
KDSN Radio has a new responsive website. The new site can be viewed on virtually any device and delivers news, weather, sports, closing markets, and more. Live streams of 1530AM and 105FM are available as well as featured streams.
Visit the new KDSN Radio Website Today.
---

Just For Grins

You take away the looks, money, intelligence, charm and success and, really, there's no real difference between me and George Clooney.
I found a rock yesterday which measured 1760 yards in length. Must be some kind of milestone.
What's the difference between baseball and politics? In baseball you're out if you're caught stealing.
My boss says I intimidate the other employees, so I just stared at him until he apologized.
College is the opposite of kidnapping. They demand $100,000 from you or they'll send your kid back.
When someone asks me if I'm seeing anyone, I automatically assume they're talking about a psychiatrist.
Sleep is my drug, my bed is my dealer, and my alarm clock is the police.
Every speech should be like a mini-skirt. Long enough to cover the essentials but short enough to hold your attention!
I'm at the age where I have to make a noise when I bend over. It's the law.
I feel myself slipping into screensaver mode every time I talk to you.
Today, my son asked "Can I have a book mark?" and I burst into tears. 11 years old and he still doesn't know my name is Brian.
Monthly Tip
Do you need to know how much ram your PC has? What about details of your motherboard or graphics card? Speccy allows you to get a summary or dig down for more details.
From their website:
"Speccy gives you detailed information on every piece of hardware in your computer. Save time trawling through your computer for stats like CPU, motherboard, RAM, graphics cards and more. See everything laid out for you in one clean interface."


Speccy is offered by Piriform, the makers of Ccleaner, and both a free and paid version are available.
Visit the Speccy website to find out more.