PPP Design


Professional, Affordable Website Design
| | | |
| --- | --- | --- |
| Design | Custom Solutions | Print Services |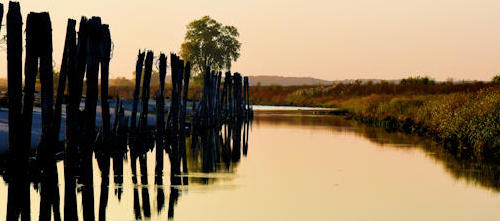 Win or Learn

In combat sports, the belief is that the top competitors either win their matches or learn from the loss. No matter the outcome, an athlete is growing and advancing his combat sports knowledge. The same is true in life and business.

When we make a mistake, we must learn from the experience. Throughout history, Man has survived by learning from his mistakes. If your spear went off course while hunting a wild animal, you became dinner instead of bringing dinner home. Modern stakes may not be as high, but we still need to gain understanding from each error.

A Mistake does not automatically mean we fail, although a series of blunders may cause a failure. Failure will not decide our fate; our reaction determines our outcome. If we learn and grow from our errors, we march closer to success with each step.

Think of success as a ladder. We climb a few steps, then slip down one rung. Assess the situation to determine why we slipped, then advance a couple more rungs with our newfound knowledge. If we allow that single slip to stop us, we will never reach the top of the ladder.

Both Winning and learning are a step toward success. Denis Waitley once said, "Failure should be our teacher, not our undertaker. Failure is delay, not defeat. It is a temporary detour, not a dead-end. Failure is something we can avoid only by saying nothing, doing nothing, and being nothing."

What's New
Check out the latest blog post:

The QR Code Revival
March 2023 Marketing Edge Blog Post

Just For Grins

I would like to apologize to anyone I have not yet offended. Please be patient. I will get to you shortly.
I tried to embrace my inner child today and the little guy bit me!
Raising kids is a walk in the park. Jurassic Park.
There's someone for everyone, and the person for him is a Psychiatrist!
If you want to impress me with your car, it better be a food truck.
Yes, I know there is a special place in hell for me. It's called a throne.
At my age, rolling out of bed is the easy part. Getting off the floor is a whole other story.
There are people training for marathons... and here I am, on the couch, trying to lasso the remote control with a phone charger.
Life is not a fairy tale. If you lose your shoe at midnight, you are probably drunk.
I don't have grey hair, I have wisdom highlights.
If it requires fake smiling I probably won't come.
Monthly Tip
Temp_Cleaner GUI
Temp_Cleaner GUI is a free, open-source program that helps clean up your PC. The program is available for personal or commercial use.
The program is easy to use; check the boxes for areas of your PC that need cleaning and click Start Cleaning. You can select a preset to determine the depth of cleaning as well.
Temp_Cleaner GUI is safe to use and trusted by many major websites. The program cleans areas other programs don't.
Temp_Cleaner GUI respects your privacy and frees up space on your PC.
Links Of Interest
Free Streaming.
ChatGPT
Artificial Intelligence. Ask it any thing. Sign up required.
QR Creator
Versatile, Multifunction QR Code Creator.