PPP Design


Professional, Affordable Website Design
| | | |
| --- | --- | --- |
| Design | Custom Solutions | Print Services |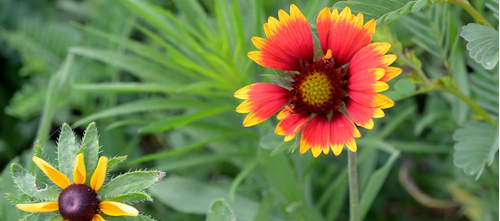 Nefarious Domain Names
Coronavirus or Covid-19 domain name registration is on the rise. Why? While numerous Coronavirus domain name registrations are for legitimate purposes, many are not. Hackers use the domain names to lure unsuspecting people into scams that seek cash or load malware onto their systems. One such domain, "vaccinecovid-19\ .com" offers a Coronavirus cure for $300.

Hackers use people's fears and desires to manipulate them into clicking links that distribute Trojans and other malware. Beware of subject lines or emails that contain hyperbole. Avoid clicking on links that look strange or point at peculiar domains. If you feel like you need to see the information offered, enter the company name into a search engine and look for legitimate links.

Watch for logos that don't look right, misspellings, and other indicators that an email may not be genuine. Resist clicking links for promotions that sound too good to be true. If it sounds too good to be true, it probably is.

Do not click any link that you did not expect to receive without checking with the sender. Email and text credentials are often spoofed, so the link may not be from who you think.

Caution is the key. Before you click on a link or offer information online, be sure you know where you are on the internet. If you wouldn't give your credit card info to a shady-looking street vendor, don't offer it on an unknown website.


Just For Grins

I think I'm finally being grounded for everything I didn't get caught for when I was a teenager.
Of all the things I learned in grade school, trying to avoid cooties was the last one I expected to use.
Sometimes understanding what a woman wants is difficult. It's like trying to figure out what color, the letter seven, smells like.
Waiting to see how long it takes this police sketch artist to realize I'm describing him.
I got called pretty today! Well actually the full statement was "you're pretty annoying" but I only focus on the positive things.
My goal was to lose 10 pounds this year, only 15 to go.
Dinosaurs had no coffee, look how that turned out!
Pro tip - Keep cake moist by eating it all in one sitting.
Dove chocolate tastes way better than their soap.
Doing nothing is hard, you never know when you are done.
I bought my co-worker a "get better soon" card. They're not sick, I just think they could do better.
Monthly Tip
Distant Desktop
We featured Quick Assist, the remote connection tool built into Windows 10, in the November 2020 Newsletter. With remote work becoming more common, I thought offering another option would be appropriate. Distant Desktop offers several features Quick Assist does not.

Distant Desktop is currently free for both personal and professional use. The program is completely portable, which means there is nothing to install. Click the executable file on each PC, share the User ID and password, and you can remotely connect with another PC.

Secure file transfers are available, allowing you to share files during your remote session. Text and voice chat (requires a microphone) are features that promote communicating while remotely connected. A demonstration mode allows you to share your PC without giving anyone remote control.

You can white list people you trust to connect to your PC making Distant Desktop even more secure.