PPP Design


Professional, Affordable Website Design
| | | |
| --- | --- | --- |
| Design | Custom Solutions | Print Services |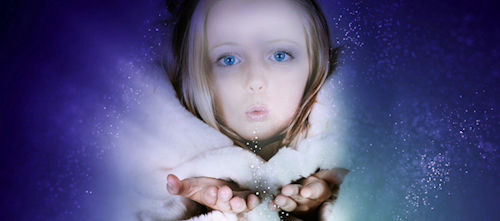 Prep Your PC Hardware for the New Year
Your PC is a giant dust collector. The static charge from electronic components makes your PC a magnet for dust. Regular cleaning can reduce problems from jammed fans and overheating. You can do this cleaning yourself or visit a local computer store for help.

Here is a list of things you will need if you do it yourself.

A well-ventilated area.
Compressed air. A can or small mini vac with a blower will work. A compressor works, but be careful not to exceed a safe psi.
Microfiber cloth
You may need a screwdriver to remove your PC case.
Optional Items:
Q-tips
Mask or respirator
Anti-static wristband
Cable ties
Vacuum


PC Case
Regular cleaning. Do this every 3-6 months (or more often if necessary).
Wipe down your computer case. Remove any dust with a soft dry cloth; microfiber cloths work well. Wipe down the monitor screen for dust. If necessary, a little lens cleaner may be helpful, but read your monitor's user manual to be safe.

Keyboard and mouse
Turn your computer off before cleaning your keyboard or mouse to avoid inadvertently starting programs. Wipe down your keyboard and mouse. Tip your keyboard upside down and gently tap the bottom to remove small particles. Use compressed air to blow around the keys. A cotton swab works well to get around the keys. A post note ran between the keys (sticky side down) may collect stubborn debris.

Inside your PC.
Turn off and unplug your PC. You may want to mark any cables you remove so they are easy to plug back in. Move it to a well-ventilated area. A mask may protect you from dust when you clean the inside of your PC. Avoid static shock to your components by using an Anti-static wristband. You can also ground yourself and touch the case. Remove the side or sides of your pc, and use a screwdriver if necessary.

Blow out the inside of your computer using compressed air. You can blow air directly on most components without issue. Be careful not to touch fans and other elements with tools. Compressed air can generate large amounts of dust, and a vacuum may be helpful.

Use cable ties to tidy up any stray cables inside your PC. If you find any frayed or loose wires, have them replaced. Inspect fans for blockages or broken blades.

Replace the covers on your PC and re-attach all cables. Plug your PC into an outlet and turn it on. Monitor the boot process for errors. If there are no errors, your PC hardware is ready for use. Visit the software guide on our blog to be sure your PC is running at its best.

Just For Grins

When I said I was normal I might have exaggerated slightly.
Not to brag but I don't even need alcohol to make really bad decisions.
When someone asks what i did over the weekend, I squint and ask, "Why, what did you hear?"
The good thing about confirmation bias is that I'm always right.
I saw a ladder with no rungs...honest, I didn't make it up.
Someone glued my deck of cards together, I don't think I'll be able to deal with it
I can tell if someone is lying just by looking at them, and I can also tell if they're standing.
I once fell into an upholstery machine, I'm fully recovered.
After I caught my girlfriend cheating, I stopped doing crossword puzzles with her.
My wife said I was the only one she ever dated....the rest were nines or tens.
In the room, the curtains were drawn, but the rest of the furniture was real.
Monthly Tip
Revo Uninstaller Free

When You uninstall a program, files, folders, and registry entries are often left behind. These leftovers not only take up space, but they slow your PC as well. After uninstalling a program, Revo Uninstaller can scan your system for leftover files. You can choose to delete any or none of the files found.

Revo Uninstaller runs the built-in uninstaller for a program, then removes stubborn temporary files and program data. The program is free, but a paid Pro version offers more options.

Visit the Revo Uninstaller Website for more info.
Links Of Interest
skribbl.io
A free online multiplayer drawing and guessing game.
BEANO
A British site with games, quizzes, and jokes.
Web Sudoku
Online Sudoku games.