PPP Design


Professional, Affordable Website Design
| | | |
| --- | --- | --- |
| Design | Custom Solutions | Print Services |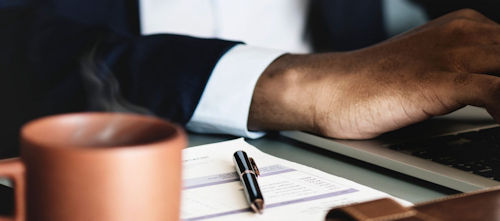 Gratitude
Gratitude is defined as the quality of being thankful. Recent studies show that being grateful may have a profound effect on our lives. A study by Greater Good Science Center at UC Berkeley suggests that people who actively reflect on what they are grateful for experience better mental health. These results continued weeks after the study. The simple act of writing one letter of gratitude to another person each week for three weeks improved their mental health.

Others write daily about the things they are grateful for. Oprah Winfrey kept a gratitude journal for over a decade. She would write down 5 things that she was grateful for each day. Gratitude does not have to be associated with large events or activities. We can be grateful for a sunny day, a tasty meal, or anything that we enjoy. Oprah Winfrey related to the graduating class of 2017 at Skidmore College, that knowing what you're grateful for can help you make the right decisions and find success in work and life.

Self-help Guru Tony Robbins spends three minutes each day focusing on something simple that he is grateful for. After this, he devotes three minutes to prayer, then completes his "three to thrive," by spending three minutes concentrating on three goals he is committed to achieving.

The Greater Good study revealed that gratitude letter writing helped people avoid focusing on the negative in their life. The letter writers were not required to send the letters of gratitude they wrote to others. Those that did not send the letters experienced the benefits of gratitude as well. The act of focusing on what you are grateful for may change your mindset and help you avoid negative thoughts and feelings.

The study showed that gratitude may have lasting effects on the brain. Researchers measured brain activity with an fMRI scanner after establishing an experiment. A benefactor gave participants money and asked them to pass it on to someone else if they felt grateful. Participants who felt grateful gave more of the money to charity and showed distinct brain activity.

Experts suggest the benefits of gratitude can be enormous. Happiness, more friends, career success, and better health are just a few of the benefits believed to be associated with gratitude. It takes time for these benefits to manifest, but we can learn to be more grateful over time. It may be worth a few moments to reflect on what we are grateful for each day.


Just For Grins

Teaching my dog karate was a terrible mistake.
I'm against picketing, but I don't know how to show it.
For each action, there is an equal & opposite reaction, plus a social media overreaction.
A pork chop is one of the most dangerous karate moves a pig is capable of.
I am probably expecting to much for my birthday, but I am hoping for an $83,000 Amazon gift card!
Her: The more things change, the more they stay the same. Chameleon: Is that some sort of wisecrack, Linda?
My Dukes of Hazard ringtone went off in Wal-Mart and they made me director of corporate communications.
Me: My wife left me to go help colonize Mars. Therapist: That's unsettling. Me: Actually, it's the exact opposite.
If you stand outside a restaurant wearing a red jacket, people will literally just give you their car.
If you put your ear against a strangers ear you can hear them scream.
Charlie Brown can only afford the one outfit because he works for peanuts.
Monthly Tip
Zoom offers free unlimited one to one online meetings. Meetings can last up to 40 minutes and can be joined from any device. Zoom allows direct one-on-one high definition video meetings.
Zoom can be used for training, tutorials, technical support, and marketing, as well as project collaboration. Paid or pro options are also available.
The free version offers an unlimited number of meetings and online support. Video and web conferencing are available, and everything is secured behind a secure socket layer (SSL).