PPP Design


Professional, Affordable Website Design
| | | |
| --- | --- | --- |
| Design | Custom Solutions | Print Services |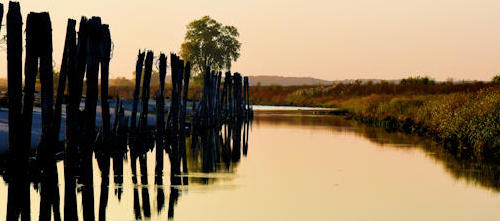 What Are You Reading?

With everyone's busy schedule, who has time to read? Deadlines at work, school starting again, and hectic schedules give us all an excuse not to read. However, many people do read, and they do it to make their lives easier. How does cramming more into your day make life easier? It's simple; they are reading industry news.

Industry news keeps us informed. Current communication helps us understand which way the market is trending. Given the choice, most will do business with people who seem to be informed.

Up-to-date industry news can even help us make more money. Knowing what is happening in your industry allows you to make decisions, taking advantage of current trends. Buggy whip makers could have used more information about that silly auto trend. Industry knowledge can fuel innovation and allow you to adapt to changes.

Industry Dive offers over twenty industry newsletters that can help keep you abreast of current news. The Insitute of Engineering and Technology provides newsletters featuring six industry sectors in the UK.

A Google search for free industry newsletters offers several viable choices. Try a Google search for free agriculture industry newsletters. The number of results is overwhelming. BizCommunity offers signups for nineteen newsletters.

Keeping up to date on industry news generally pays dividends. An investment in ourselves is an investment in our business.
What's New
Check out the latest blog post:

What If?
August 2023 Marketing Edge Blog Post

Just For Grins

If you call me from a private number, I will respect your privacy and not answer.
I think my soul mate might be carbs
I wish Santa would publish his naughty list. What a great way to meet people.
I wonder if clouds ever look down on us and say, "Hey look...that one is shaped like an idiot."
When I'm bored late at night, I text random numbers saying, "You should clean under your bed, it is filthy down here. P.S. I love You
Adulthood is like looking both ways before crossing the street and then getting hit by an airplane.
We live on a blue planet that circles around a ball of fire next to a moon that moves the sea, and you don't believe in miracles.
My wife says I only have two faults. I don't listen and some other stuff she was prattling on about.
So the CIA can hack my TV and listen to every word I say, but McDonalds can't hear me say "No pickles" through their drive-thru speaker?
I have to keep reminding myself that I'm an adult and will be charged as one.
Things I have in common with Victoria's Secret models: 1. Being hungry!
Monthly Tip
VeraCrypt
VeraCrypt is a free and open-source disk encryption software that works on Windows, Mac OSX, and Linux. Create a virtual encrypted disk within a file, then mount it as a physical disk. Use VeraCrypt to encrypt an entire partition, drive, or USB flash drive.

Use VeraCrypt to encrypt a Windows boot drive. Encryption and decryption take place in real time. Read and write to your encrypted drive as fast as a nonencrypted drive.

VeraCrypt is based on TrueCrypt 7.1a and adds additional security to the encryption algorithm.

Secure your files and devices using VeraCrypt.

Download VeraCrypt Here.