PPP Design


Professional, Affordable Website Design
| | | |
| --- | --- | --- |
| Design | Custom Solutions | Print Services |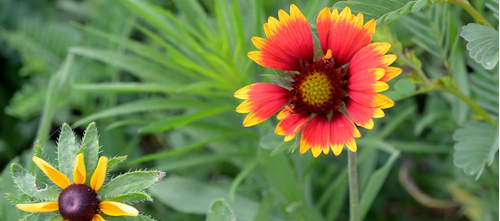 Economies of Scale

The theory of economies of scale derives from the reduced cost of production increases. Generally, as production increases, cost per unit decreases. A company already has the equipment and building space necessary to produce a given product, so these costs stay the same as production increases. Multiplying production returns without an equivalent growth in expense results in a lower price per unit.

Purchasing in volume also creates economies of scale. Buying and producing 2,000 items at 10% more than I acquired and delivered 1,700 items achieves economies of scale. I increased production by 15% while increasing my expenses by only 10%.

Balanced production can also produce economies of scale. For example, I have one plant working overtime to deliver 2000 units. I have another plant working under capacity and manufacturing 1500 units. If we balance production, so each plant fabricates 1800 units, we increase production and eliminate overtime expenses, reducing the price per unit.

Lowering interest rates on loans creates an economy of scale. More money is available when interest rates are low, so many businesses borrow more. A Business can use the additional funds to purchase in bulk, reducing expenses and increasing production.

Marketing that covers a larger area at the same price creates an economy of scale. The increased market reach lowers the cost per view resulting in a lower conversion cost.

When we take advantage of economies of scale, we can increase production while lowering our price per unit. Watch for opportunities to take advantage of this economic theory. Putting the theory in to practice may be different in each industry, but it is worth the effort.

Just For Grins

Every woman's dream is that a man will take her in his arms, throw her in to bed...and clean the whole house while she sleeps.
I have found that if you tuck one part of your pant leg in to your sock, people expect less of you.
To old for Snapchat, to young for Life Alert.
I wish more people were fluent in silence.
Losing weight does not seem to be working for me...so, from now on I am going to focus on getting taller.
I always carry a knife in my purse. You know, in case of cheesecake or something.
Today's interpretive dance is brought to you by "OMG, there's a spider on my shirt!!!"
Ever notice how much exercise and extra fries sound alike?
I get most of my exercise these days from shaking my head in disbelief.
Waiting to see how long it takes this police sketch artist to realize I am describing him.
If my body is ever found dead on a jogging trail, just know I was murdered somewhere else and dumped there.
Monthly Tip
AutoSaver
AutoSaver automatically saves the file you are working on at timed intervals. Avoid losing data or starting your work over again if your system crashes.
AutoSaver is free and includes no ads or malware. AutoSaver allows you to "Auto save in all apps except" or "Auto save only in these applications".
You can set AutoSaver to run when Windows starts. Please follow the instructions on the download page for the best experience.