PPP Design


Professional, Affordable Website Design
| | | |
| --- | --- | --- |
| Design | Custom Solutions | Print Services |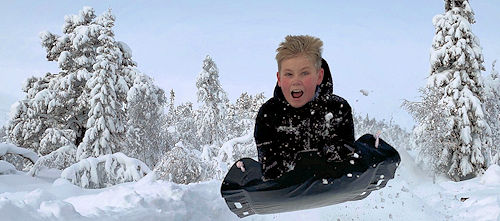 Avoiding Chaos While You Work
Have you ever had a day where every moment seems busy, but nothing gets done? You try to complete a project only to let the chaos overwhelm You. I recently searched several articles to find tips that may help us each focus.

Plan Ahead
The most common tip suggests we plan our day. Figure out which tasks are critical. Break up the tasks into manageable sections or blocks. Some experts expand the time allowed for each block by 40% to compensate for disruptions.

Focus On One Thing
Avoid trying to multi-task and focus on one thing. Dedicate yourself to completing that single task. Allow yourself to be distracted only by urgent or unavoidable tasks. Once the distraction is complete, return to complete the original project.

Block Known Distractions
If your office does not have a door, look for a quiet place to work. Let others in your office know you need to focus. Headphones can create a silent atmosphere and let others know you do not wish to be distracted. Turn off notifications to avoid stopping and starting projects. Avoid responding on cue, and set aside time to answer calls and emails. If missing an important call from your boss or loved ones bothers you, try Do Not Disturb mode. iOS and Android offer Do Not Disturb mode, which allows you to accept priority calls while delaying others.

Take Breaks
Take breaks when you need them. Some experts suggest working for blocks of time ranging from 20 to 90 minutes. Take a short break after each block. Managing your time helps you manage projects.

Be Comfortable
Make your work environment as comfortable as possible. Adjust the temperature, music, lighting and seating to minimize distraction. If you share your work space, respect the comfort of others.

These tips rose to the top of my search and should help avoid the chaos that comes with everyday distractions. We all need to adjust for urgent or surprise events, but returning to task as soon as possible can help. Avoiding the chaos makes work more enjoyable and helps us become more productive.
What's New
Check out the latest blog post:
I Have a Secret
February 2023 Marketing Edge Blog Post

Just For Grins

If you fall I will be there - Ground
A chicken crossing the road is poultry in motion.
My wife's birthday next week and she's been leaving jewelry catalogs all over our house, so I got her a magazine rack.
A cross-eyed teacher could not control his pupils.
There were a bunch of flyers on the ground in my neighborhood that said "Lost staple gun".
It's so hard to find a partner these days willing to say those three magic words: "you were right."
Time machine for sale, previous day delivery available on request.
I'm addicted to brake fluid, but I can stop anytime.
I don't want to brag or make anyone jealous, but...I can still fit in the earrings I wore in high school.
I'm going to stop asking "How dumb can you get?" Some people are taking it as a challenge.
I like to ask the universal questions. Like, what was the guy doing that discovered milk?
Monthly Tip
PDF24 Creator
PDF24 Creator is a free, no-limits, offline PDF creator and editor. A drag-and-drop interface makes it easy to assemble and create PDF files. The program can import and convert multiple document types. The program includes an integrated PDF viewer.

You can merge or split PDF files. PDF24 Creator allows you to add, remove, extract, sort, and move PDF pages. An included virtual PDF printer helps you turn any document you can print into a PDF file. You can create profiles for recurring jobs.

PDF24 Creator offers so many tools we can't mention them all here.

Visit the PDF 24 Creator Website for more information.